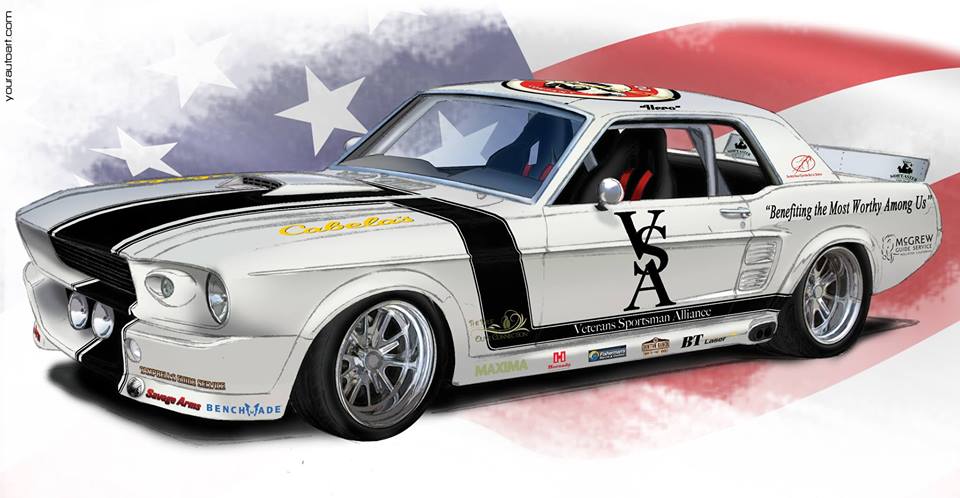 Frontier Ford is proud to have had the opportunity to contribute to a silent auction benefiting the Veterans Sportsman Alliance non-profit organization. The Veterans Sportsman Alliance, a local charity that works to provide area veterans with a therapeutic outdoor experience, is made up of three chapters, including a local California group. From fishing trips, buck hunts and boar chases to golfing trips and thrilling rides in a 1967 VSA Pro-Touring Mustang, the Veterans Sportsman Alliance offers our nation's heroes a relaxing weekend that is truly all about them.
Created just a few years ago, the VSA was imagined by a father and daughter pair that desired to share their love of hunting with local veterans. Now a thriving non-profit spread across three states, California, Oregon and Arizona, the Veterans Sportsman Alliance has brought the joy of outdoor activities to vets on the west coast. An admirable organization, the VSA does not just support our nation's heroes with well-planned weekend adventures, it also reaches out to military families to offer extra support. Marked with the motto "Benefiting the Most Worthy Among Us," the Veterans Sportsman Alliance is doing just that.
Frontier Ford was proud to contribute several cases of wine to this worthy cause and to have had the chance to work with such a positive group. For more information about this incredible organization and the inspiring work they are doing with veterans, check out the Veterans Sportsman Alliance website. Our family at Frontier Ford looks forward to watching this highly regarded non-profit grow as it continues to support and encourage deserving members of our community.