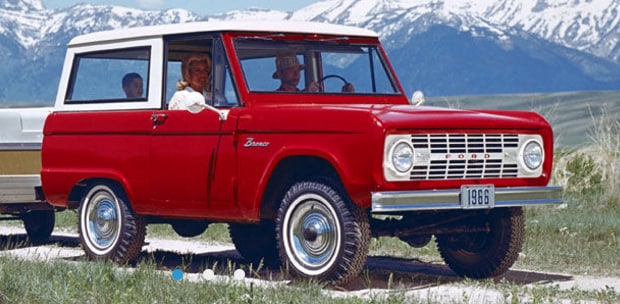 There's been lots of rumors and speculation during that last few months on whether or not Ford will be bringing back its popular Bronco model, and we're excited to say that all signs are pointing to that being true.
The automaker recently told the Detroit Free Press that both the Bronco and the Ranger would be coming to its Michigan Assembly Plant, giving Bronco fans around the country hope that they'll soon be able to get behind the wheel of this iconic American SUV.
Ford has been teasing the possibly of a new Bronco model for a while now, ever since stating that they will be producing four new SUV models, thanks to increasing demand from car shoppers, particularly millennials.
"As members of the 80-million-strong millennial age group enter their prime child-rearing years, a leading indicator of more SUV sales, nearly 80 million aging baby boomers continue to prefer their SUVs," said Mark LaNeve, Ford Motor Company vice president of Marketing, Sales and Service. "It's a demographic double whammy and it all points to one thing – more SUVs for the foreseeable future."
Ford hasn't released any official details about the new Bronco model, so for now take a look at our current selection of new Ford trucks and SUVs in the Santa Clara area to discover why Ford continues to be a top choice for those looking for cars that are both sturdy and powerful.