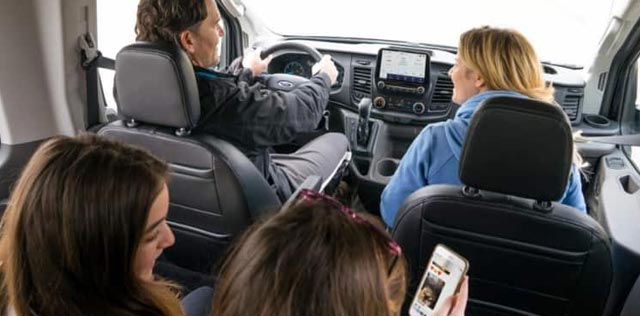 Days are Numbered for Backseat Drivers
Ford is cooking up a plan to rid the world of those pesky backseat drivers. Don't worry, the backseat passengers aren't going anywhere. They just won't have a reason to be directing the proceedings any more thanks to the help of driver-assist technologies like Ford Co-Pilot360.
A recent study showed that 68% of people questioned believe that driver-assist technologies like Co-Pilot360 will eventually eliminate the nuisance of backseat drivers. They won't need to shout out anymore when a pedestrian is in the way. Why? Well, Co-Pilot lets the driver know that a pedestrian has been detected. Thanks to features like Automatic Emergency Braking, the vehicle can even take matters into its own hands and brake for the driver.
More Driver and Passenger Confidence
Ford Co-Pilot360 seems to be instilling more confidence in drivers and passengers alike. Just knowing that a system like Co-Pilot360 is activated could let potential backseat drivers know that their services are no longer needed. This suite of safety tech doesn't just alert the driver either. It's capable of applying light pressure to brakes and even accelerating as needed on some features.
Loud alerts and camera systems are also a big help, and they take the place of the formerly noisy backseat driver. No one is sad to know that these once annoying backseat drivers will soon be out of a job. The study was conducted with a sociology expert, and the results are beyond promising for everyone who's tired of backseat drivers. You're in much better hands with Ford driver-assist technologies anyway.
Our dealership is proud to sell Ford vehicles, and we're very familiar with the Ford Co-Pilot360 system. Unfortunately, we're also very familiar with backseat drivers. If you'd like to ask us any questions about either of these topics or even just rap about Ford in general, you can get in touch with us via phone or by stopping by our dealership. We're always happy to hear from our customers and look forward to discussing this topic with you further.