Used Cars for Sale in Santa Clara
The thought of buying a new car sounds simple, but there are many important decisions you'll need to make before you can get one. Along with choosing the make, model, and trim level that you want to get, you'll need to think about what features and amenities are most important. If you prefer to have the latest amenities available on the market, then you might want to get a new car. In contrast, if saving money is a more enticing option, a used car might be your best choice. Fortunately, we offer a large inventory of premium Ford vehicles to choose from. The inventory regularly changes, which means we may very well have the Ford you want in stock. But if we don't, check back soon, as it may be here before you know it!
Benefits of Buying Used Cars
At one time, car shoppers shied away from buying pre-owned cars, thinking that they were getting a less favorable deal than with a new car. Now, however, used cars are one of the most popular options among car shoppers. Used cars have many advantages that new cars can't provide, such as significant cost savings and more features.
If you're thinking of getting a new car, one of the top considerations you'll need to make is how much you want to spend on a vehicle. If you'd prefer to spend less money, then a used car might be the best choice. With a used car, you have the potential to save significant amounts of money. This starts on the first day, as you avoid the state sales tax when you get a used car. Getting a used car also means that your annual registration rates are lower, and you will likely pay less for insurance, too. In addition to the upfront cost, you may find that you pay less for a pre-owned vehicle over the course of its lifetime too. One of the biggest ways you'll save money is through financing. With a lease, you'll pay for the cost of the car's projected loss in value, or depreciation. Loan payments are also lower for used cars than new vehicles. Some lenders also offer enticing deals, including zero-interest rates, for a used car.
Another reason to consider getting a used car is that when you buy a car that's older, even by just a year, you will have access to research and other information about the car, including its reliability, safety ratings, consumer reviews, and more. When you get a new car, on the other hand, you don't have that information to help guide your decision.
Quality Used Cars for Sale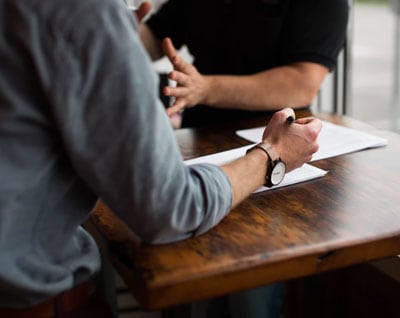 When you buy a new car, you'll want to make sure that you're getting a safe car and not wasting your money on a lemon. Fortunately, we put your worries to ease with our rigid inspection process, which ensures that we only sell consumers cars that are of the highest possible quality. If you have questions about our inspection criteria or a car that you're looking to buy, our friendly and professional mechanics will gladly assist.
There are many considerations to keep in mind when you're looking for a new car. Sometimes the options are overwhelming! Rest assured, however, that we are here to help. From our extensive, constantly-refreshed inventory to our helpful sales staff, we make it easy to arrange a test drive and buy the car of your dreams.