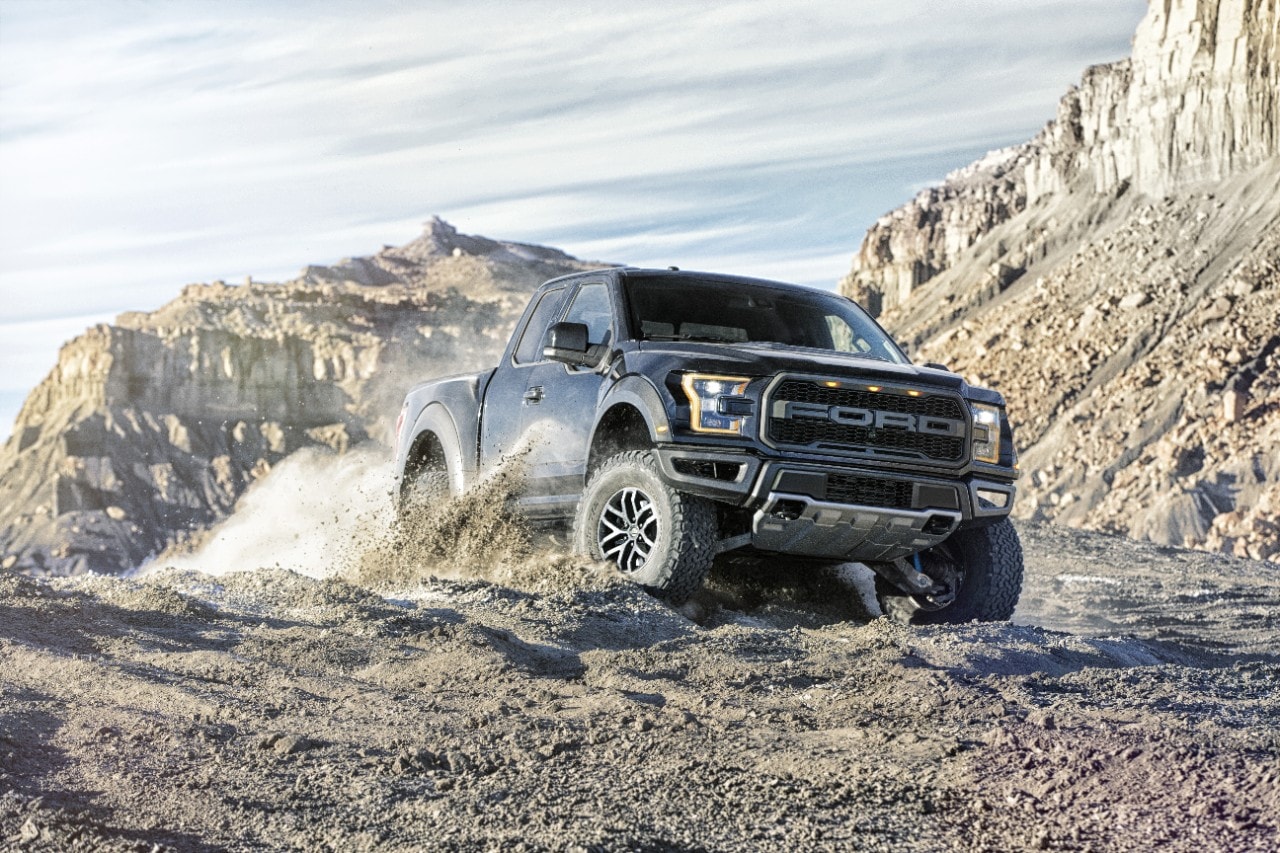 The all-new 2017 Ford F-150 Raptor is getting some serious equipment for off-roading enthusiasts to enjoy, including a state-of-the-art Terrain Management System and a cutting-edge transfer case.
The brand-new transfer case allows the Raptor to handle a variety of off-roading scenarios, combining four-wheel and all-wheel drive for precise control. This transfer case works with the Raptor's innovative Terrain Management System that amplifies this control over several types of terrains, offering unique driving modes such as Sport, Four-High Desert, All-Weather and Four-Low Locked Off-Road.
This means that when the Raptor is driving in rainy weather, the selected All-Weather mode will adjust the truck to the more slippery surface, while Sport mode will give the truck greater on-road acceleration.
When operating off-road, the Raptor utilizes both the transfer case and an electronic shift-on-the-fly system that work to provide "confidence and robustness" when tackling the outdoors.
"Raptor's transfer case provides the best of both worlds, with the natural benefits from all-wheel drive, such as increased traction in rain and snow, as well as extreme off-road capability that comes with a mechanically locked system," says Tony Greco, Ford F-150 Raptor program manager.
We are excited that Ford is bringing back the very popular F-150 Raptor, and we can't wait for our customers to get behind the wheel of this exceptional hauler.
You can find out more about the all-new 2017 Ford F-150 Raptor at Frontier Ford by stopping by our conveniently located Santa Clara Ford dealership.