California Clean Fuel Reward

Save Up To $750 on Eligible Electric Vehicles with Frontier Ford
Teaming up is the California Air Resources Board and your electric utility to offer customers the California Clean Fuel Reward. You could save up to $750 on the purchase or lease of an eligible Battery Electric (BEV) or Plug-in Hybrid (PHEV).
Vehicles eligible for the California Clean Fuel Reward are those with a battery capacity greater than 5 kWh. The customer must also reside and register the vehicle in California. After the lease or purchase of an eligible EV vehicle, we will apply the California Clean Fuel Reward. It's that easy!
This instant EV reward is offered on a sliding scale, depending on vehicle battery size. See below for eligible Ford models:
Eligible 2022 Ford Models: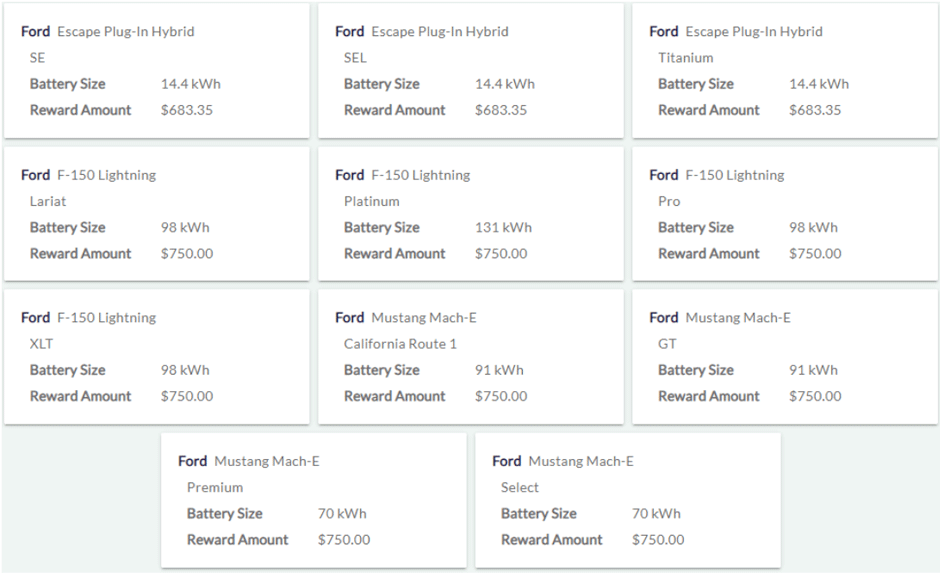 Eligible 2021 Ford Models: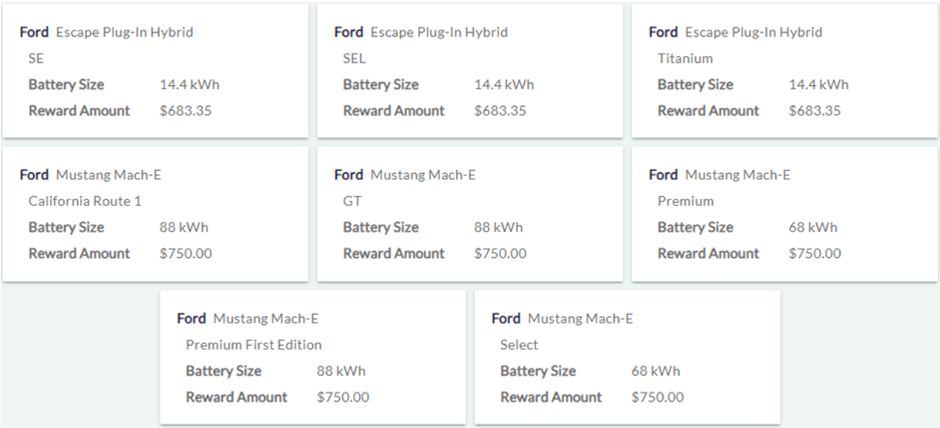 Eligible 2020 Ford Models:

The California Clean Fuel Reward is a California statewide electric vehicle time-of-sale (or lease) incentive program funded through the California Air Resource Board's Low Carbon Fuel Standard (LCFS). The program is administered by Southern California Edison Company on behalf of all participating Electric Distribution Utilities. The California Clean Fuel Reward is available to anyone who resides in California and purchases or leases a new eligible vehicle from a participating retailer. The objective of the program is to help California reach its carbon reduction goals by incentivizing retail customers seeking to purchase or lease a new vehicle to choose an electric vehicle by providing a time-of-sale discount on eligible vehicles.
EV/Hybrid Questions? We Can Help!
* Indicates a required field