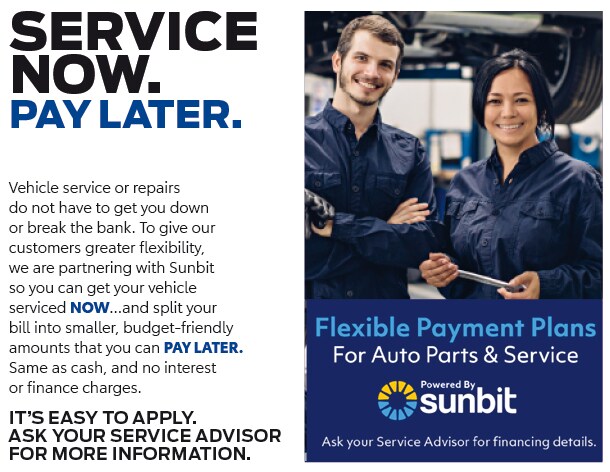 At times we encounter drivers who need auto repair service but are strapped for cash due to bills or just everyday life. Although they could use credit, they may not want to max out their credit card for auto service.  
We know it's critical to keep your vehicle rolling smoothly, so Frontier Ford partnered with Sunbit Service Financing to help overcome these financial obstacles.
Our state-of-the-art service department provides the quality assurances creditors need to feel secure with an auto service loan. Our team can handle nearly all auto needs, from brakes, transmissions, engines, body module components, and many more.
The application process is short and easy. You can start by stopping by our dealership or simply begin online.