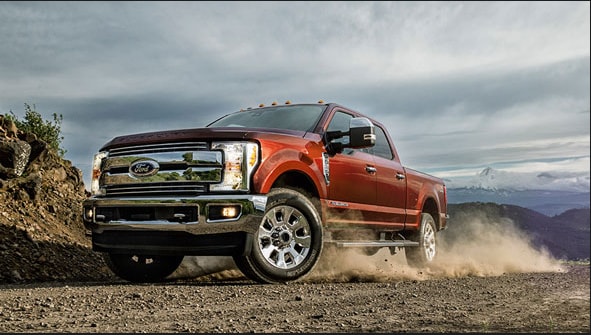 The National Football League has just announced that the Ford F-Series will now be its official truck. This is a huge honor that proves that not only is Ford a quintessentially American truck brand, but it's also one of the toughest.
"Just like our fans and players, Ford trucks and the NFL are always working to reach the next level through hard work, grit and commitment, which makes this partnership a natural fit," says Renie Anderson, NFL senior vice president, sponsorship and partnership management. "We're proud to be partnering with such a legendary American brand and look forward to helping Ford trucks become synonymous with the country's most popular sports league."
Ford's F-Series continues to house some of the most popular trucks on the market today, offering tons of power, precision and technology that truck shoppers are looking for. Because of that, we're not surprised to see the NFL choose the F-Series, as it embodies the very things that make the NFL one of the most popular sports leagues in the U.S.
To find out more about Ford's partnership with the NFL, visit their website here. To get behind the wheel of your very own Ford F-Series truck in the Santa Clara area, visit us at Frontier Ford to take one of our bestselling haulers for a test drive!