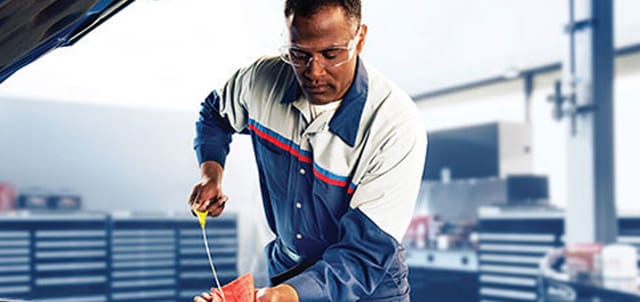 For some drivers, the only vehicle maintenance they do is filling it up with gas. Everything else is out of sight and out of mind until something goes wrong. When it does, they quickly find out they should have been paying better attention to preventive maintenance.
It's easy to forget about routine oil changes and service work, while some people put off the work just to save a few bucks. In the long run, the cost of skipping maintenance is much higher than what you'll save by waiting. Poor maintenance is a sure way to cause long-term damage to your car. Here are three reasons why it's bad to skip preventive maintenance.
Engine Wear Will Be Reduced
Fresh oil moves more smoothly inside your engine. This allows it to reduce the friction that can eventually destroy the motor from the inside out. Old oil accumulates dirt and tiny bits of metal from engine wear. In addition, thousands of miles of operation breaks down the oil physically and keeps it from moving efficiently in the engine. Old oil creates extra wear on an engine, shortening its life.
Other Problems Will Be Prevented
When you have maintenance done at Frontier Ford, our technicians won't just change the oil and send you on your way. They'll also give the car a thorough inspection, reporting any problems to you so that you can make a plan to repair them. It is much easier and cheaper to fix problems early, and it can even prevent a roadside breakdown that leads to a towing bill and an even bigger repair bill.
Fuel Economy Will Improve
Proper maintenance will not only extend the life of your car, but it can also extend the life of a tank of gas. The little things that Frontier Ford will find during maintenance will allow you to improve your fuel economy. Dirty fuel filters and air filters are easy and inexpensive to replace, and they'll help your vehicle get more miles per gallon. A few dollars spent now will lower the frequency of your fuel stops for years to come.
It's never a good idea to gas up your vehicle and keep driving until it quits. Preventive maintenance can save you money at the shop as well as at the pump. Frontier Ford's service department is ready to schedule your preventive maintenance appointment. Contact them today to set up an appointment.