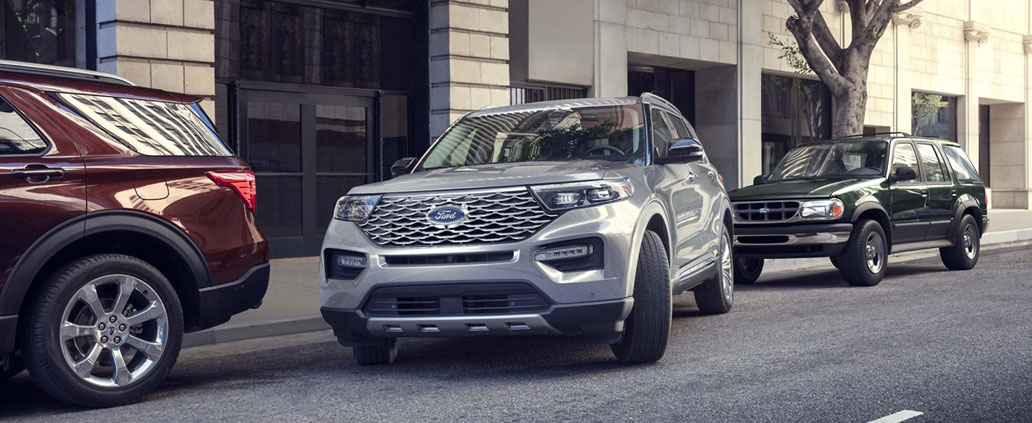 For safety-conscious drivers, the Ford Co-Pilot360 suite of safety aids is an essential companion on any ride. The Co-Pilot360 package offers the most advanced suite of driver-assist amenities available. The comprehensive package is found standard on some Ford vehicles, while it's available as an add-on amenity for others. Either way, it includes the same basic set of forward-thinking technology to help keep the driver and occupants safe and protected from harm potentially caused by a number of road hazards.
The Ford Co-Pilot360 was added to Ford's full range of vehicles, including its sedans, trucks, and SUVs. The package is now also included on the Ford F-150, making it one of the safest and most tech-savvy trucks on the road. The safety suite's amenities start from the outside-in with bold automatic high beam lighting on the outside. The system also features exterior mirrors with integrated LED turn signals.
The Ford Co-Pilot360's helpful features continue on the inside, too. Front and back, it keeps you safe with sensors and cameras. The safety package includes a rearview camera with a highly-visible color background display. Automatic emergency braking, another standard feature on the package, uses advanced sensor technology to determine the presence of pedestrians and apply the front brakes automatically if it determines that objects are in your path. The same automatic emergency braking system can help drivers avoid a collision with the car ahead. The Co-Pilot360 system is equally valuable for highway driving. Some of its driving-assist features include a blind-spot information system with cross-traffic alert and lane keep assist.
Blind-spot monitoring uses a sensor in the outside mirrors to determine if a car is in your blind zone. The sensor will send an audible warning if it detects a vehicle in the adjacent lane. Another technology that the Co-Pilot360 system includes is lane keep assist. This system uses automated technology that helps your Ford stay centered in its lane. If you start to drift out of the lane without using your turn signal, the system responds by auto-correcting the steering to prevent the car from drifting over into the next lane.
Along with outfitting its vehicles with the innovative Co-Pilot360 safety suite, Ford is extending some safety features to its commercial lineup as well. A driver alert system, lane-departure warning and automatic emergency braking will be standard or available on commercial Ford vehicles.