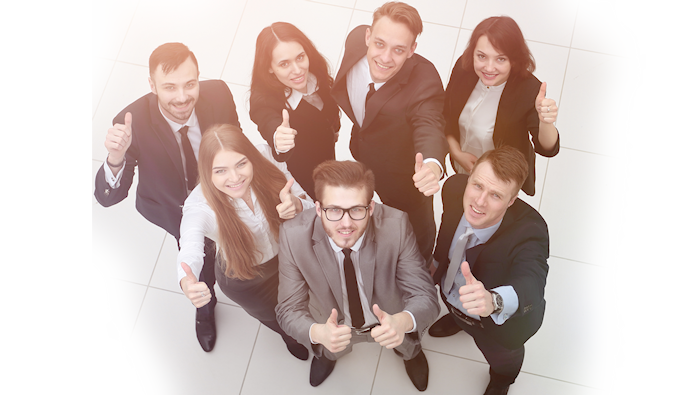 Business Development Representative - Call Center
The Business Development Representative manages incoming & outgoing telephone calls and greets in a friendly, interested, and helpful manner. He or she receives, processes, and coordinates all incoming sales inquiries, showroom floor requests, service requests, and internet queries. In addition, he or she performs clerical and administrative duties for the sales department.
The ideal candidate has some post-secondary education or training, previous experience in a similar position (administrative, clerical, call center, customer service, etc.), and a working knowledge of automotive sales/service. He or she must have a pleasant and courteous personality, strong administrative and organizational skills, strong phone and computer skills, and excellent communication and interpersonal skills.
Responsibilities:
Manages all incoming sales and service appointment queries (either phone or internet) by scheduling appointments, confirming pending appointments, following up with missed appointments, etc.
Coordinates questions and issues with the appropriate department personnel
Tracks sold vehicles and hot sheets
Helps follow up with phone and internet sales leads
Provides administrative assistance as needed
Manages all required paperwork and records and prepares documentation (forms, reports, etc.) when needed
Performs other duties as assigned
Qualifications:
High school diploma or GED required; some post high school education or training preferred
Previous experience in a similar position (administrative, clerical, call center, customer service, etc.)
Helpful attitude and friendly demeanor
Highly professional and dependable
Excellent communication, customer service, and problem solving skills, including the ability to maintain composure under stress
Strong organizational and time management skills
Excellent telephone skills
Strong computer and internet skills, including Microsoft Office suite
Benefits include:
Unlimited earning potential
Fast paced work environment
Paid training and development
Career growth opportunities with management potential
Medical and dental coverage available after orientation period
Paid vacation
401(k)
Automotive Service Technician
If you are an enthusiastic self-starter with a passion for selling and you enjoy working with customers, then we want you to be part of our team as an Automotive Sales Consultant. The Sales Consultant is extremely knowledgeable about our vehicles and services, the industry, and our market, including vehicle selection, performance, accessories, efficiencies, safety features and functions, and financing options for both new and used vehicle inventories. He or she presents new and pre-owned vehicles to customers in an attractive and highly informative fashion that promotes a prompt sale and maintains an ongoing relationship with customers to encourage networking and repeat business.
The ideal candidate has a high school diploma or GED, previous sales experience (in any industry), excellent customer service skills, a confident and outgoing personality, a professional appearance, and great communication skills. He or she must be self-motivated with a willingness to continuously prospect to sell a minimum quota (or more!) on an ongoing basis.
Responsibilities:
Helps customer with vehicle selection and promotes model options and features, value-add products and services, and purchase and finance options following dealership policies
Conducts vehicle test drives and ensures all speed limits all other rules of the road are followed
Negotiates sale closure in a clear, concise, and highly ethical fashion
Helps facilitate delivery by providing a clear explanation of vehicle and features operation, warranty, and servicing requirements
Maintains accurate sales documentation
Maintains up-to-date knowledge of all vehicles, accessories, financing options, and promotions
Attends all staff meetings, trainings, and educational classes as required
Helps educate/train new staff members
Performs other duties as assigned
Qualifications:
High school diploma or GED required
Excellent communication, customer service, and problem solving skills, including the ability to maintain composure under stress
Excellent interpersonal skills to interact professionally with customers, vendors, and staff
Able to achieve goals with limited direct supervision
Neat, clean, and professional appearance
Pleasant/friendly demeanor and an outgoing personality
Basic computer and internet skills
Unrestricted driver's license and clean driving record
Benefits include:
Unlimited earning potential
Fast paced work environment
Paid training and development
Career growth opportunities with management potential
Medical and dental coverage available after orientation period
Paid vacation
401(k)
Service Valet
Responsibilities:
Greeting Service Customers
Assisting Service Consultants
Picking up and delivering Vehicles
Driving a Shuttle Van
Flexible Hours