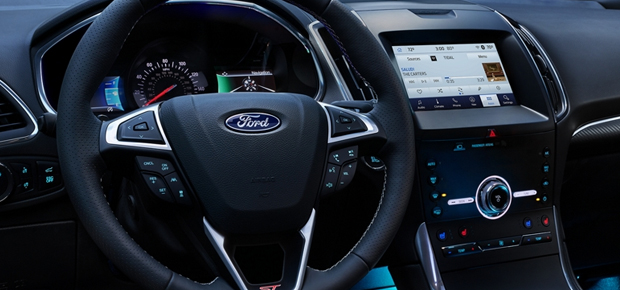 Ford Vehicle Service Warning Indicators
Here at Frontier Ford, we think it is vital for you to understand the meaning of your car's service indicators. These indicators are those warning lights that you see on your dashboard. Here are ten common service indicators that you may encounter and how to respond.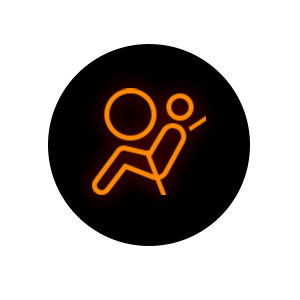 Airbag Fault
When you see this warning light, there could be an issue with the airbag system in your car. If a fault is present, you will likely need professional repair of the airbag system.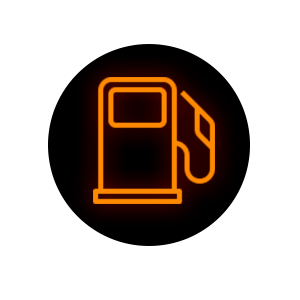 Low Fuel Level Warning Light
Your car is very low on fuel. It would be best if you refueled at the first opportunity. Driving with low fuel can cause damage to your fuel pump.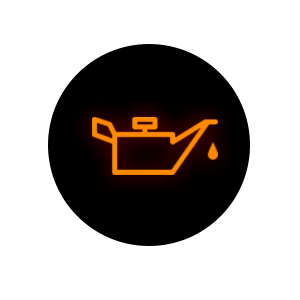 Oil Pressure Warning Light
This service indicator means that the oil pressure in your car or truck is low. The cause can often be low fuel, but a more serious problem could exist. You should bring your car to our service center for assistance.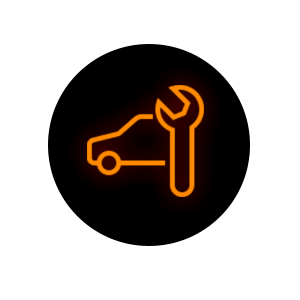 Service Vehicle Soon
Manufacturers recommend that you change the oil in your vehicle every 3,000 to 5,000 miles. This light reminds you that service is due on your vehicle. It can also mean that other types of service, such as tire rotation, is needed. Once your car has been serviced, the indicator will be reset.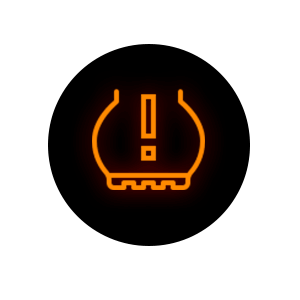 TPMS (Tire Pressure Monitoring System)
If the pressure in one of your tires is low, you will receive this warning. The fix is to add air to the low tires. If this does not remove the service indicator, there could be a fault with your TPMS sensor.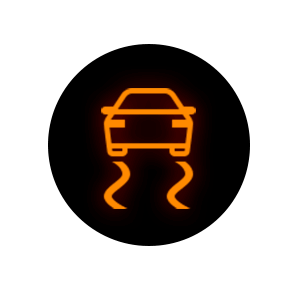 Slip Indicator
Many vehicles today are equipped with Vehicle Stability Control or Traction Control features. A flashing indicator which indicates SLIP means that your vehicle is losing traction on the road surface. You should adjust your driving accordingly. A light that remains on may indicate a system error.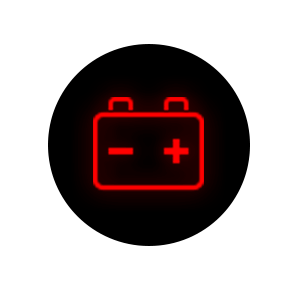 Charging System Warning Light
This service indicator reveals that your battery is not charging properly. A broken fan belt could cause the light to appear, or you may have a problem with your alternator. You should stop the car as soon as possible and make arrangements to have a professional assist you.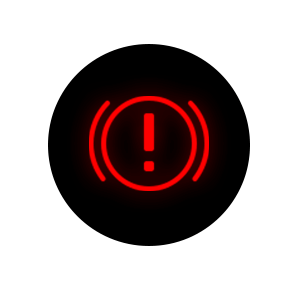 Brake System
This warning indicates a problem with your ABS braking system. This indication doesn't mean that you are in immediate danger of losing your brakes, but it does mean that you need to have your brakes serviced and inspected as soon as possible.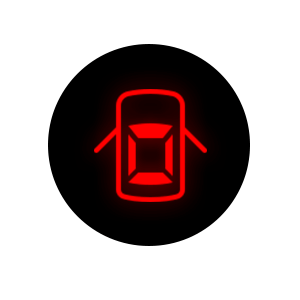 Open Door Warning Light
This light means that a door or the trunk of your vehicle is not closed. Check all of the doors and trunk to determine which doors are not properly closed.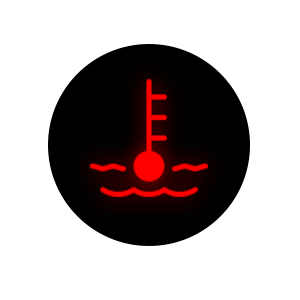 Coolant Level Warning
Coolant is critical to the function of your vehicle. This light means that your coolant level is low. You should check the level of your coolant as soon as it is safe to do so. Never attempt to open a hot radiator.