It feels good when you get inside of your car and the cool AC instantly cools you down. When summer rolls around, temperatures can certainly wear you down, but a little AC helps re -energize you again. Sadly, many AC issues can affect the performance of the unit and deplete you of this joy. Rather than endure the heat without the help of your AC, know when there is trouble and schedule service with our certified technicians.
Why is My Air Conditioner Blowing Warm Air?
When the AC blows out warm air, you need to get it to our repair center quickly. While the cause of the warm air blowing out of the unit could be due to something like the need for freon, it could also be caused by one of the numerous other problems.
Why Does My AC Smell Bad?

Foul odors are not part of a well-functioning AC. When you smell odors, it could be due to fires that are frayed or burnt out, mold trapped inside the ventilation unit, or dirty cabin filters. This is usually a minor repair that any AC repair expert can handle.
Why is My AC Leaking?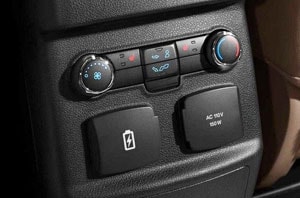 Leaking ACs are usually the result of hoses and gaskets that have worm out and no longer properly fit the components it is designed to hold. Moisture usually causes this to occur, but sometimes it is simply due to the age of the AC. A professional diagnostic test can determine the exact cause of the leak.
How do You Detect an AC Leak?
Visit us today to give your AC system a checkup. We offer many service specials that change frequently.
Service Hours
Monday

7am-6pm

Tuesday

7am-6pm

Wednesday

7am-6pm

Thursday

7am-6pm

Friday

7am-6pm

Saturday

8am-5pm

Sunday

Closed