Benefits of Replacing Your Windshield Wipers
One of the most critical steps to take when maintaining your vehicle is to replace the windshield wipers once or twice each year. When you install new wipers, it allows you to drive safer because you have more visibility of your surroundings.
Several benefits come with installing new wipers, including having a clearer view of the road when you're driving in the middle of a storm. In addition, you can avoid an accident if your windshield wipers are in good shape.
This also prevents noises from forming when the wipers glide across the glass. In addition, new windshield wipers have soft rubber, whereas old wipers have hard rubber that can be abrasive and scratch the windshield.
How Often Should I Replace My Windshield Wipers?
On average, you should try to replace the windshield wipers every six months. After that, it depends on a few factors, which include the climate and environmental conditions. For example, cars parked in a garage don't sit out in the sun, which prevents the wiper materials from wearing down as quickly. This can allow you to go up to 12 months before replacing the blades.
You also need to consider how often you clean the wipers and windshield. If a lot of dirt accumulates, it can reduce the lifespan of the blades.
One of the main signs that your windshield wipers need to be replaced is if the rubber on the blades is worn, cracked, or has separated.
Certified Automotive Technicians

We have a team of professionals who are here to assist you when you need to schedule a windshield wiper replacement appointment. All our technicians are skilled and experienced in performing this type of maintenance on any make and model to accommodate all drivers.
Only Quality Automotive Parts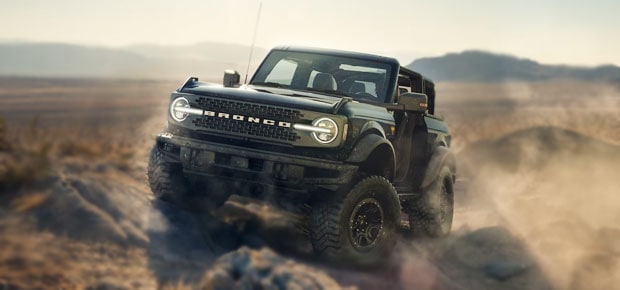 Only original equipment manufacturer parts are used at our dealership to ensure your car operates more efficiently. Compared to aftermarket parts, OEM parts have a longer lifespan and are built with quality materials. As a result, they can operate smoother and deliver better performance to ensure you can wait a few more months before replacing your windshield wipers.
Our dealership is here when you need us to ensure your windshield wipers are installed at the right time when you give us a call. We're here to quickly get you in and out to ensure you can get back on the road and remain as safe as possible while traveling.
Hours
Monday

9:00AM - 7:00PM

Tuesday

9:00AM - 7:00PM

Wednesday

9:00AM - 7:00PM

Thursday

9:00AM - 7:00PM

Friday

9:00AM - 7:00PM

Saturday

9:00AM - 7:00PM

Sunday

10:00AM - 6:00PM