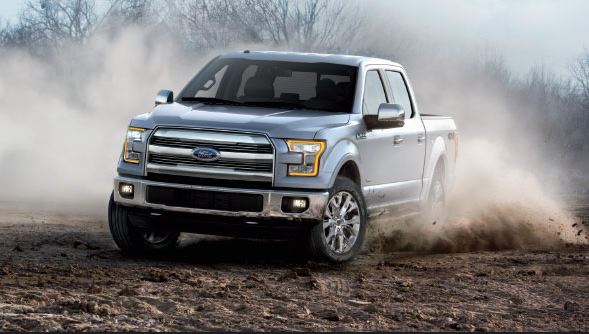 The bestselling Ford F-150 has shaken up the entire truck market this year after the release of its all-new, fully aluminum body frame. A unique and trailblazing truck, the new 2015 F-150 has set a new standard for truck models around the U.S. in not only power, but also efficiency. Now the truck has yet another notch in its belt: a Top Safety Pick rating.
The Insurance Institute for Highway Safety tested the 2015 Ford F-150 crew cab this month and found that it aced all of its crashworthiness evaluations, including small overlap front, roof strength, head restraint and moderate overlap front.
"Consumers who wondered whether the aluminum-body F-150 would be as crashworthy as its steel-body predecessor can consider the question answered," says David Zuby, IIHS chief research officer.
This is very exciting news for truck lovers in Santa Clara who have been looking at the new aluminum F-150. The truck's new body frame provides a host of excellent benefits outside of incredible safety, not the least of which is efficiency. The new body fame has reduced the truck's weight by 700 pounds, making it one of the most economical haulers on the market today. All of this, of course, is combined with the F-150's infamous power, luxury and reliability that have made it the bestselling truck in the U.S. for years.
To get behind the wheel of your own 2015 Ford F-150 in Dallas, come by Frontier Ford and take this new hauler for a test drive today!