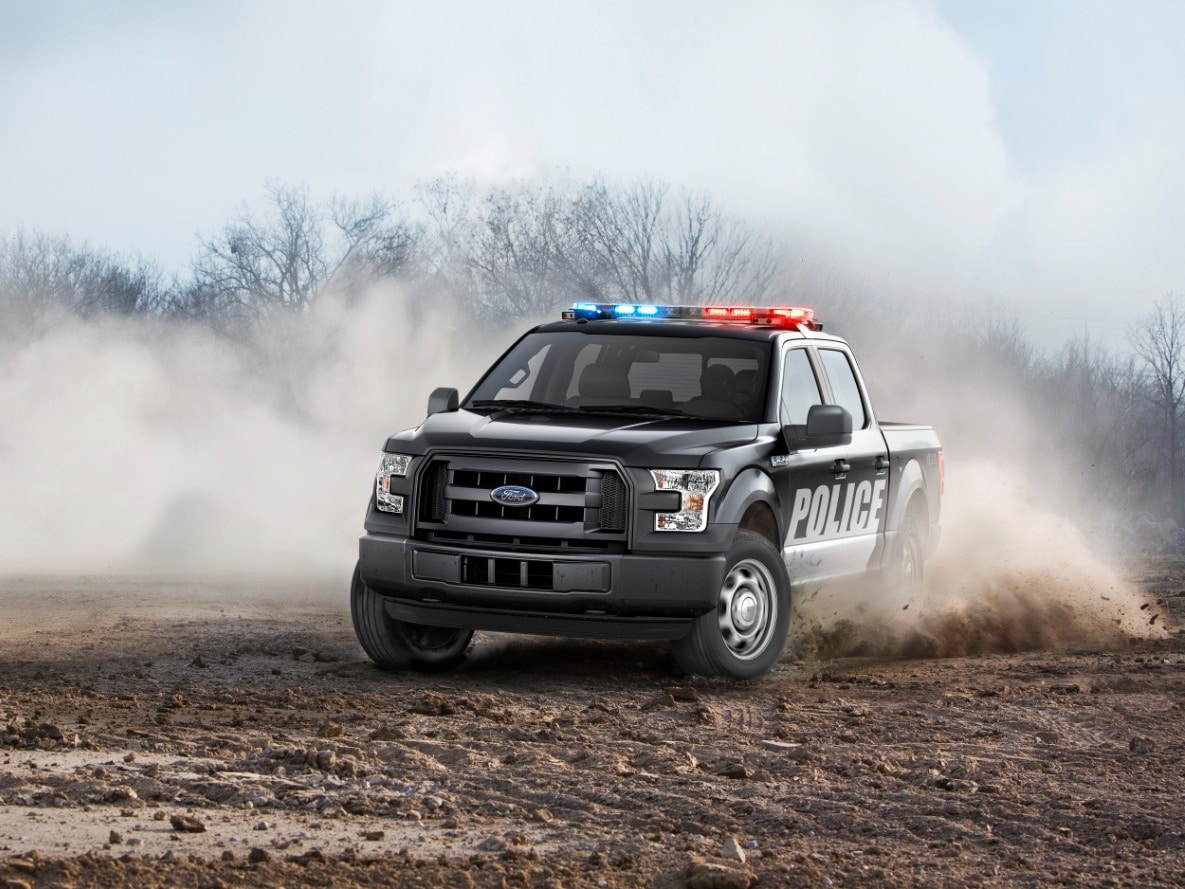 Ford is releasing a new package on the 2016 Ford F-150. The new package is designed especially for Special Service vehicles that will be marketed directly to government and fleet customers.
The F-150 Special Service Vehicle package includes items that various agencies, including local police stations need for their fleet vehicles. These include an easy-clean rear vinyl bench, vinyl flooring, a high-output alternator and a removed center console.
The new package will be available on both the SuperCab and the SuperCrew configurations of the F-150, ensuring that it will be "the toughest, smartest, most capable F-150 ever." On top of this, Ford is also offering a similar package on the Expedition, as well as a Transit Prisoner Transport Vehicle and Special Service Police Sedan packages to give law enforcement agencies a host of options when they are considering their next line of new fleet cars, trucks and SUVs.
"We offer a whole family of police vehicles," said Arie Groeneveld, Ford chief program engineer for police vehicles. "Our lineup aims to fulfill the unique needs of law enforcement officers, and our F-150 Special Service Vehicle is an extension of that offering. This vehicle definitely lives up to its Built Ford Tough reputation."
To find out more about the 2016 Ford F-150 and how you can add the Special Service Vehicle package to it, visit Frontier Ford today!