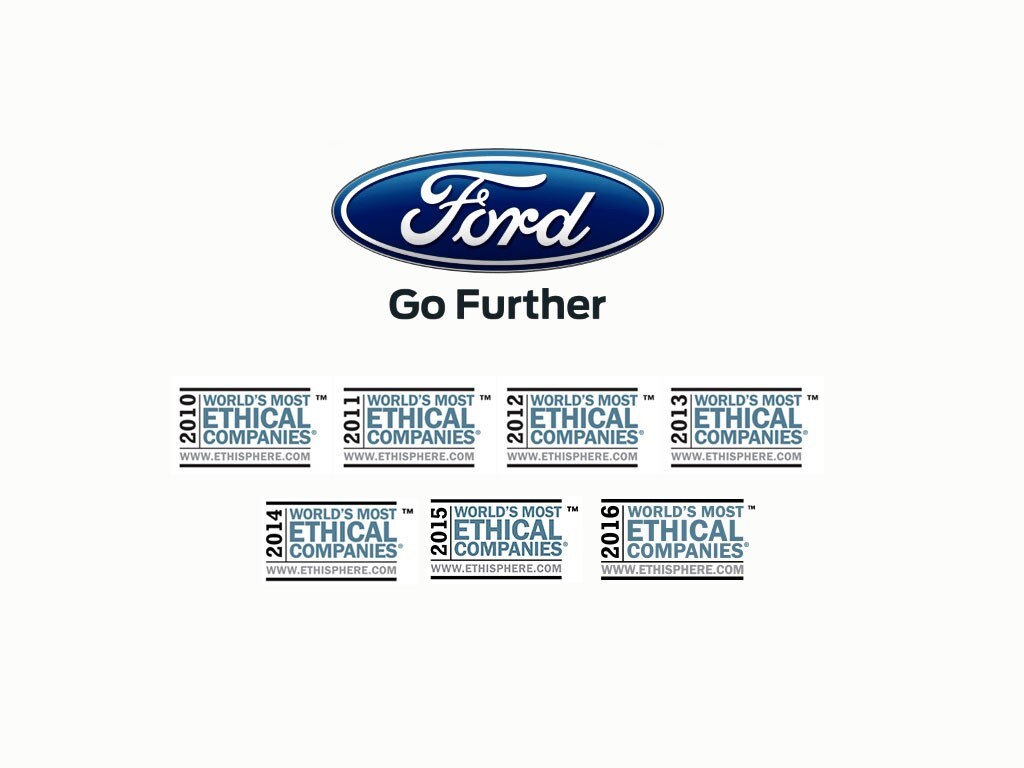 We are proud to announce that Ford Inc. was named to Ethisphere Institute's 2016 World's Most Ethical Companies list. This annual list highlights the most ethical companies in the world, giving customers an insight into company practices and procedures.
"This honor celebrates our employees who are committed to doing the right things and making the right choices," said Bill Ford, executive chairman, Ford Motor Company. "Ethics and corporate citizenship are the foundation of what drives us to make people's lives better."
Ford was the only automaker to be included on the list; an honor that Ford has been given for seven straight years. The Ethisphere Institute is a leader in defining global ethics practices, such as corporate citizenship, compliance, governance and reputation.
At Frontier Ford, we are very pleased to be associated with Ford and the award-winning business and culture that they have established. As such, we strive to provide the kind of customer service that we know Ford would be proud of.
"Ford understands that trust is the cornerstone of everything it does, and their commitment to being an active part of a global community helps explain why they are the only automaker Ethisphere has recognized every year since 2010," said Timothy Erblich, Ethisphere's Chief Executive Officer.